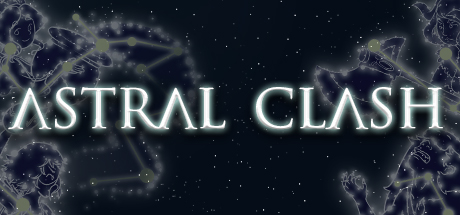 Astral Clash
A downloadable game for Windows and macOS
Astral Clash is a local based arena style fighting game. Pulling from arena fighters, Astral Clash mimics the genre's quick-paced fighting paired with ample space in which to battle. The story is drawn from Greek mythology, using the story of the constellations as a basis for the characters' attack schemes, designs, and attitudes, as well as level design. Pick up stars to unleash each characters unique special attack.
**Single Player**
Practice your skills and learn how to play with simple AI enemies.
Players: 1
**Multiplayer**
A fight to the death. Last player alive wins.
Players: 1-4
---
Technical Specifications
---
OS: Windows XP+, Mac OS X 10.7+
CPU: Intel Core i5 520M @ 2.40 GHz
Graphics Card: DX9 (Shader model 2.0) capable. NVIDIA 400 GTX or AMD Radeon 5000 HD series or greater
RAM: 2GB or greater
Developed for the Xbox360 controller. Other controllers will work with external user set up.